One Yorkville
Residential and Mixed-Use

Situated at the intersection of Yonge Street and Yorkville Avenue, this project marks the entrance to the neighbourhood of Yorkville. The development incorporates a row of heritage commercial structures on Yonge Street. The tower rises above the restored and re-purposed brick buildings.
Uninterrupted sculptural bands are placed to conceal the vertical systems of the tower (sheer walls, partitions or mechanical) while creating an ever-changing interplay of light and shadow. The bands define spaces as they climb the structure. At the ground, they form a colonnade, distinctive with a faceted appearance. At the top of the building, they define a sculptural enclosure framing views from the roof-top garden. Visually, the vertical expression accentuates the slenderness and creates an ever-changing play of shadow and light on the surface of the building. In addition, this design strategy results in less glass and an increase in insulated walls, reducing energy loads while providing an impactful and visually cohesive appearance.

The bands transform from a cladding system to street-defining elements. A new passageway is created by the building and given character by the bands as they touch the ground playfully. 1 Yorkville stands singular in its expression while a catalyst to enrich the pedestrian realm of the neighbourhood.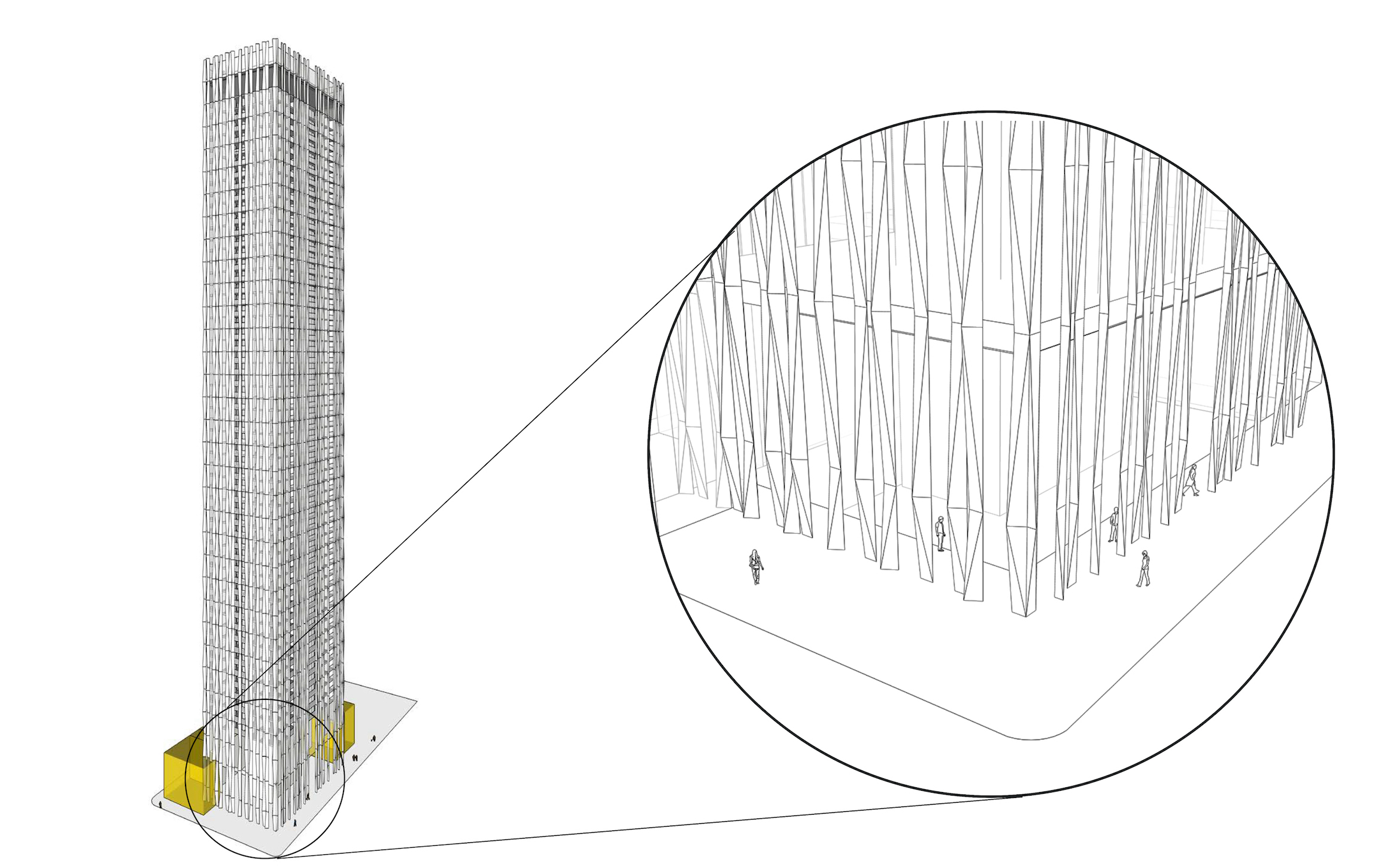 Location: Downtown Toronto, Yonge & Yorkville. Canada
Program: Mixed-Use, Multi-Unit Residential.
Size: 46,000 sq.m.
Client: Bazis International.
Status: Completed 2020.
Credit: Design, Samer Hout + Roy Varacalli-rVa Architect of Record
.