Affordable Housing
Dhaka, Bangladesh
The mandate for this housing development is to provide affordable housing for a lower-middle-income community in Dhaka, Bangladesh. The site is a constrained 28,000 sq.ft with maximum allowable coverage of 57% and a maximum height of 10 stories.

To absorb all the required density, we divided the building into two blocks. We placed exterior corridors along the outer edges facing the courtyard; this not only reduces cost, but it also allows social interaction and makes natural ventilation through the residential units possible. Perforated precast concrete blocks infill the building's concrete frame, acting as a shading device.

The concrete panels are also privacy screens. Visually, they dominate the building's appearance, unifying its surfaces to create a memorable and sensual backdrop to community activity.The two building blocks are connected on every floor with bridges, staggered as they climb the hight of the building. They Maintain visual interconnection with each other while providing vistas of the surroundings. Exterior stairs connect the bridges with the corridors, distributing the social realm vertically by placing activities and open spaces at terminal points through the multilevel network.

In line with our sustainable goals, we designed the building to benefit from its setting. Plant variations adorn the edges of all bridged, cooling any passing airflow. South block is lower in height to allow the prevailing wind to enter the courtyard. A significant gap in the southern block allows breeze into the courtyard. This gap doubles as an open multi-purpose gathering space. At grade, programs are placed in pavilions allowing areas in between to funnel natural air into the courtyard.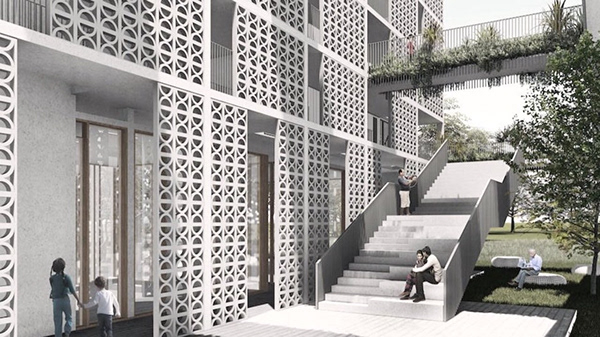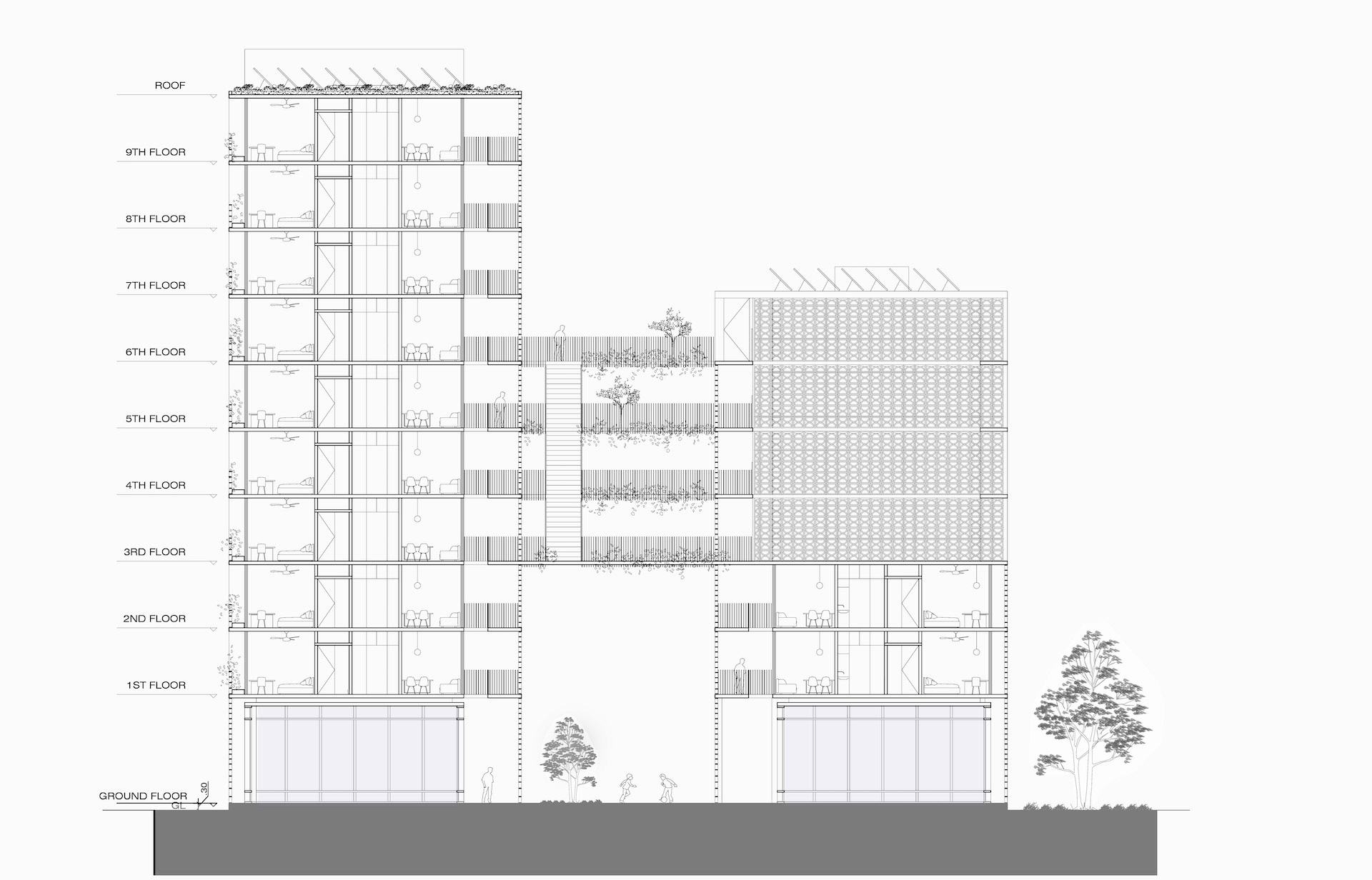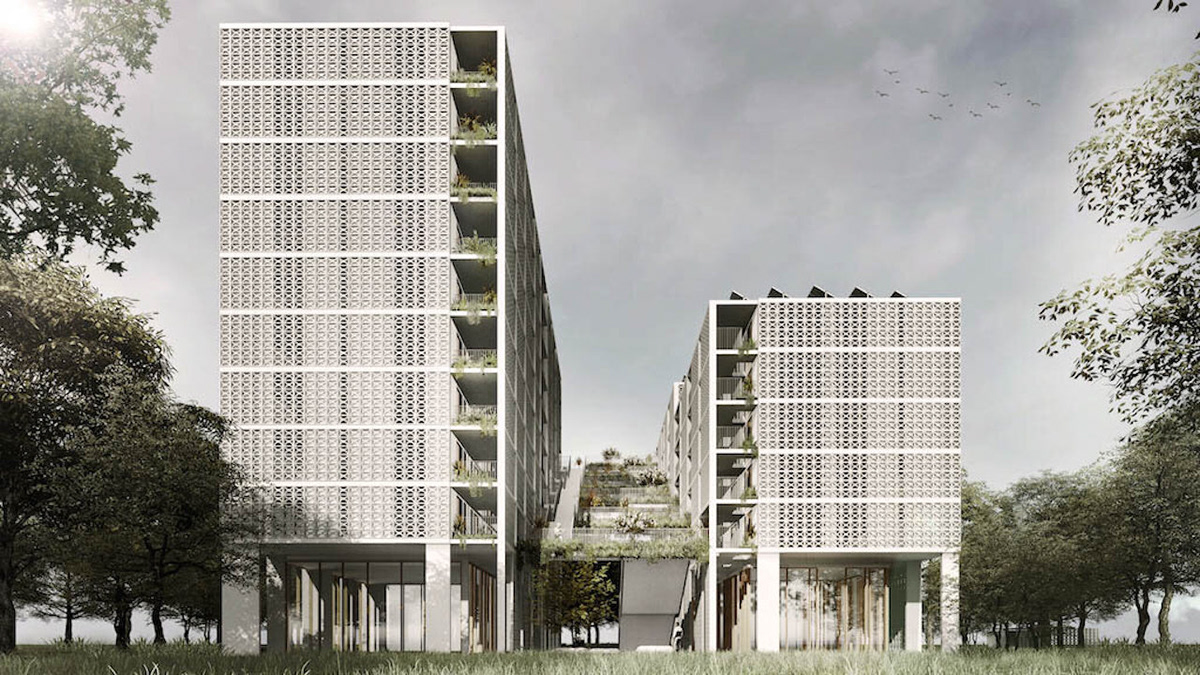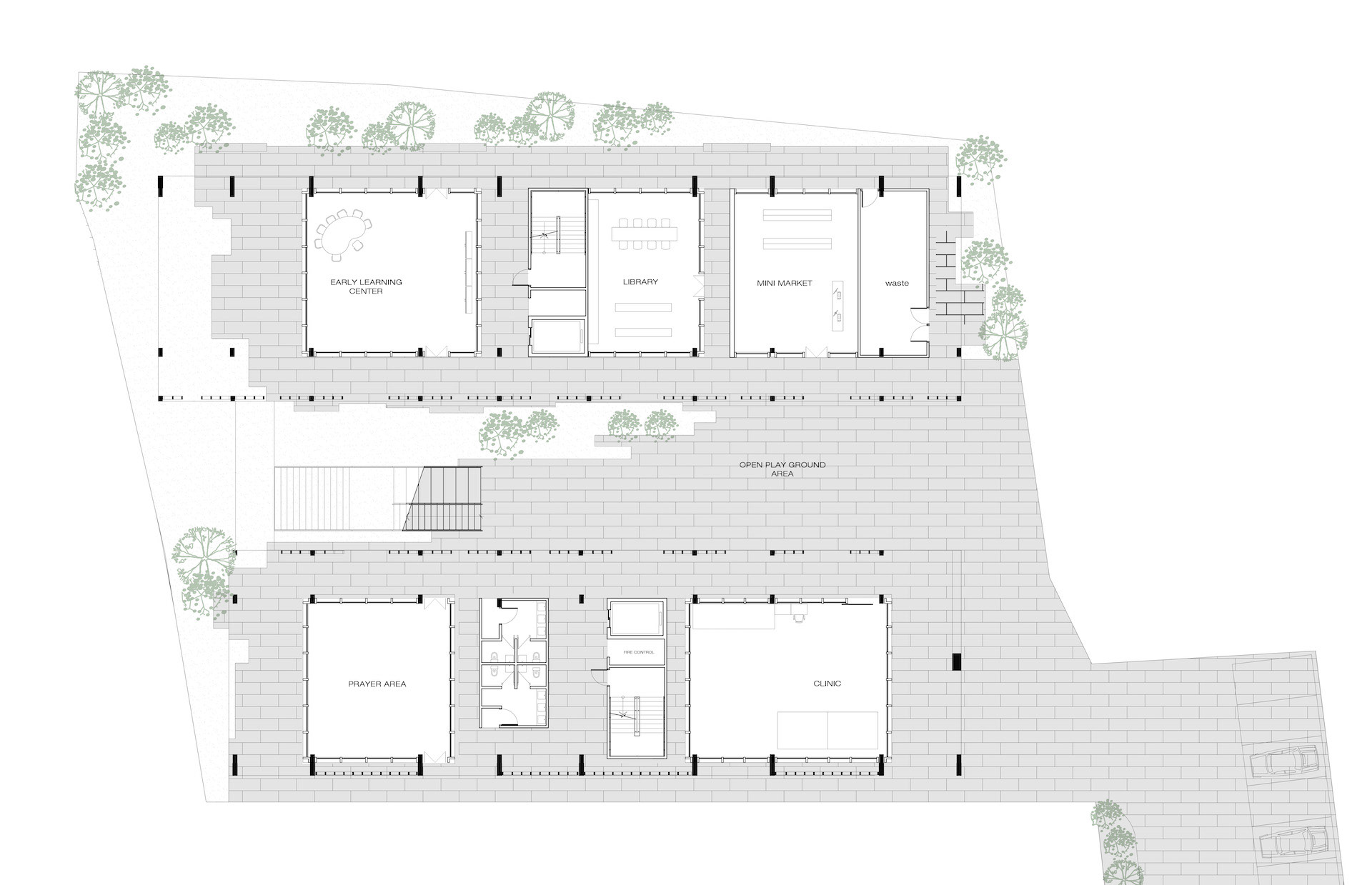 ____

Program: Affordable Housing for Lower Middle Income Group. One Bedroom units and 2 Bedroom units. Support facilities: gym, library, lounge and party room, multi-purpose hall. Early childhood centre. Exterior play area. Above grade parking.
Client: Build Bangladesh/Impress Group.
Location: Dholpur, Savar, Dhaka, Bangladesh.
Site area: 2663 sq.m. Max allowable coverage 57.5 % Maximum FAR 4.35
Design Architect: Hout Architecure Inc. Key personal: Samer Hout Design and Project Lead. Mariana Duarte. Local (Dhaka) Executive Architect: Exceptions, Key Personal: Akter Ul Azim Project Lead. Shafkat Noor, Mithun Nath.