Temporary Modular Community CentreSix Nations of The Grand River Territory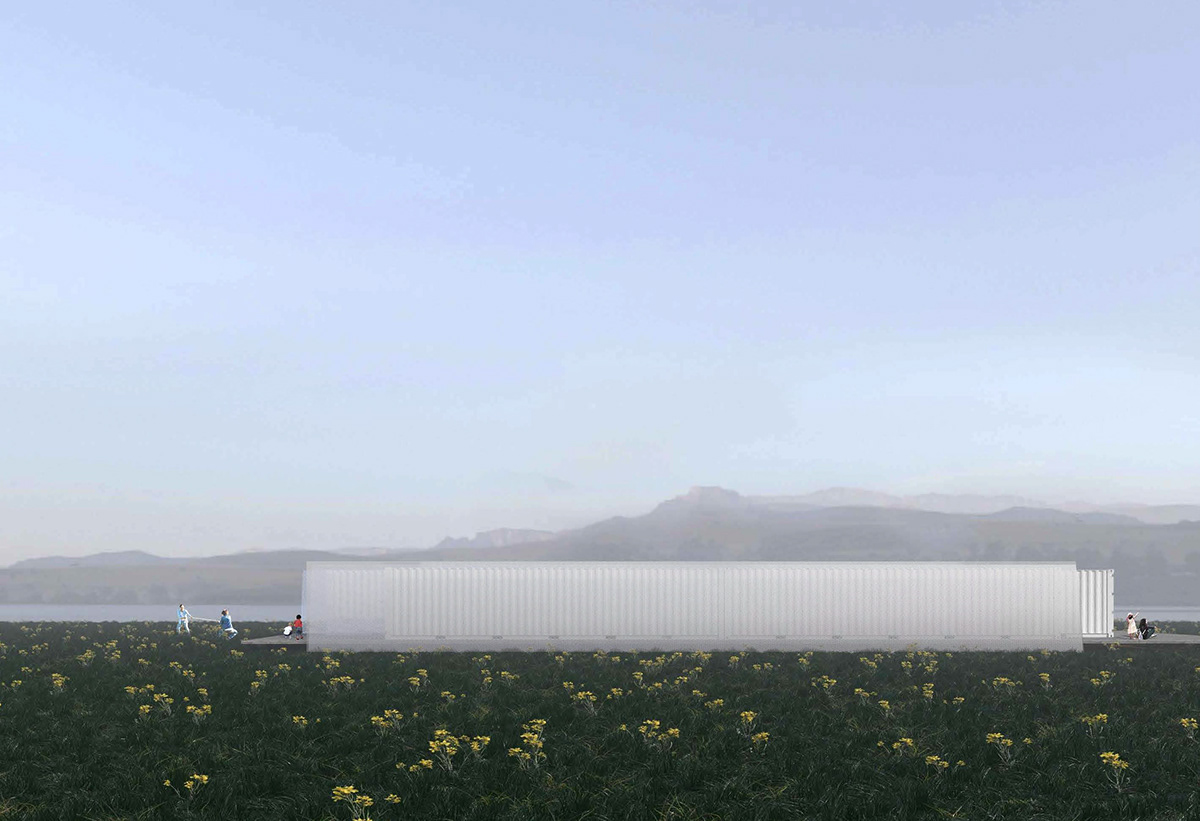 The building is organized in strictly Cartesian fashion. Conceptually, bands of program slip and slide past each other, resulting in open spaces in between. The shipping containers forming the structure are placed on a rectangular wooden deck assembly, elevating the building and defining its territory. An inclined screen is placed on the exterior elevations, creating a sense of belonging to the landscape.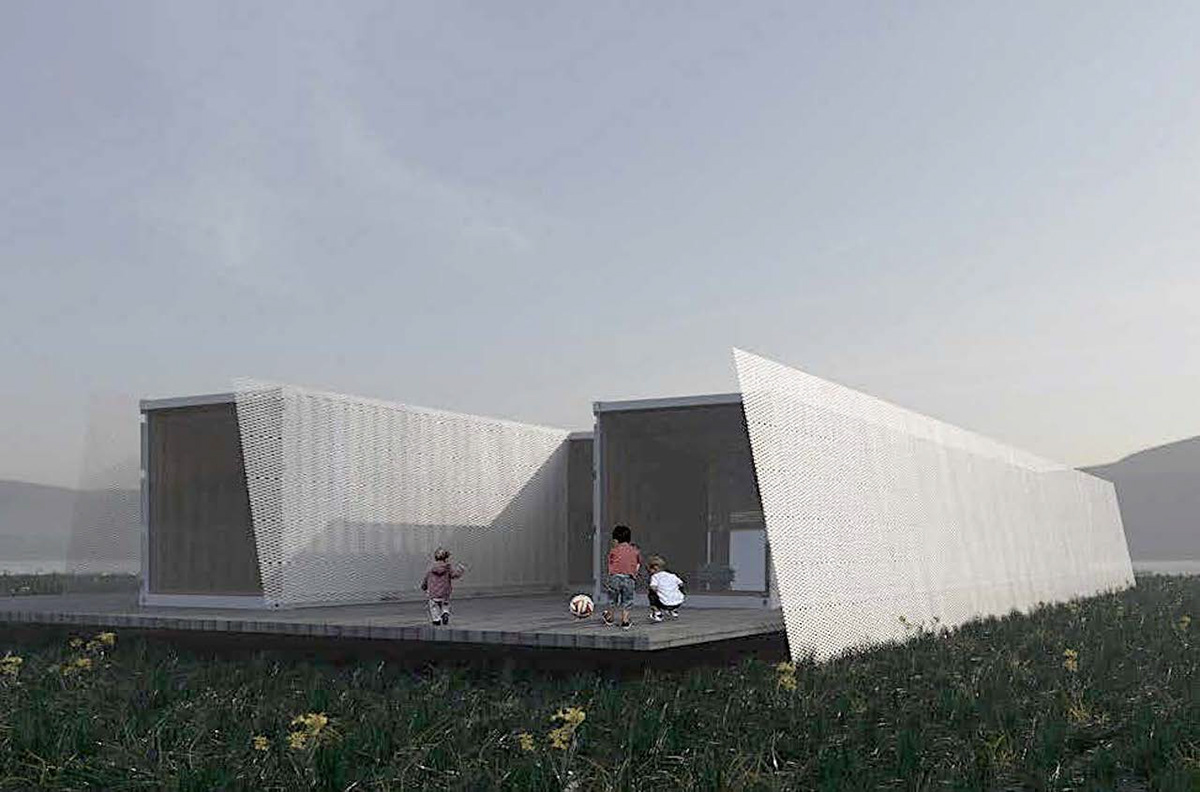 Location: Grand River Territory, Ontario, Canada
Type: Community Centre
Size: 2,150 sq.ft.
Client: Community of Six Nations
Status: Proposal study
Credit: Design: Samer Hout (Partner in charge). Markiyan Levandivskyy