No. 56
Residential

Positioned on a flat topography in the Bukit Timah area in Singapore, the buildings aim to be one with their lush surroundings as they also benefit from unique vistas and generous landscapes.

The development is decidedly fragmented into smaller multi-unit buildings; this helps create a human scale for the development, allowing movement and landscape to permeate between the buildings- future phases will support more residential blocks and add to the family of buildings on the site.

The first building block faces the street and steps on both sides as it rises, forming a pyramid. The steps are expansive terraces containing soil to support greenery, resulting in a cascade of greenery or a 'hanging gardens' effect. The second (and larger block) combines two smaller buildings connected in the middle to form an exterior courtyard accommodating circulation. Here the connecting 'tissue' are also terraces that extend well beyond the envelope.

The terraces are concrete and entirely fabricated off-site and shipped to be assembled after the main building structure is constructed. They partially conceal the main building frame while they support each other laterally. Additionally, their large surface area and staggered arrangement allow rainwater harvesting, which is funnelled to an underground cistern.

As the concrete terraces line the exterior of the building, Their form taper as they reach out, giving the building a distinctly refined character.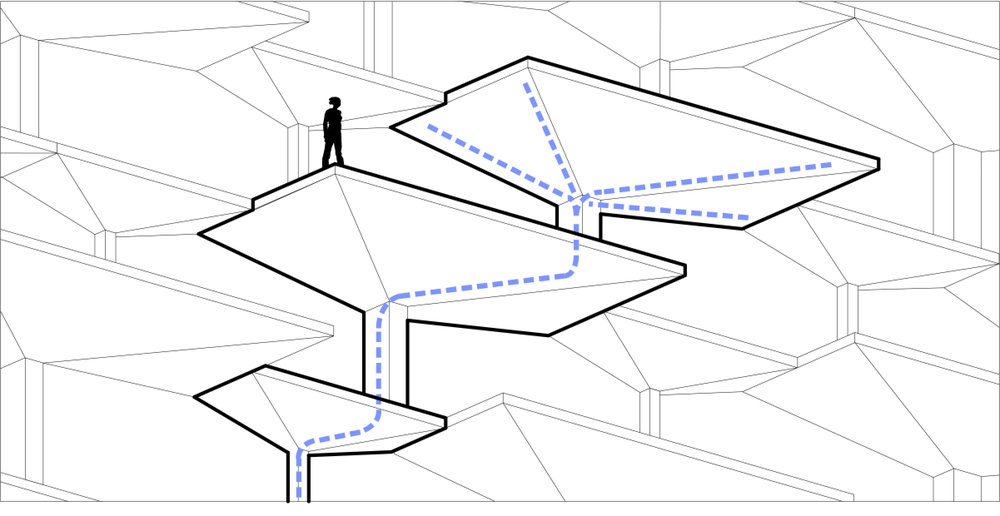 Location: Singapore
Type: Residential
Size: 72,000 sq.f (phase1)
Client: Withheld
Status: In progress
Architect: Hout Architecture, Samer Hout Lead Designer,
Markiyan Levandivskyy, MD. Galib Nur Anan, Rakesh Sharma