Scarsdale Office and Warehouse Building
Scarsdale Road, Toronto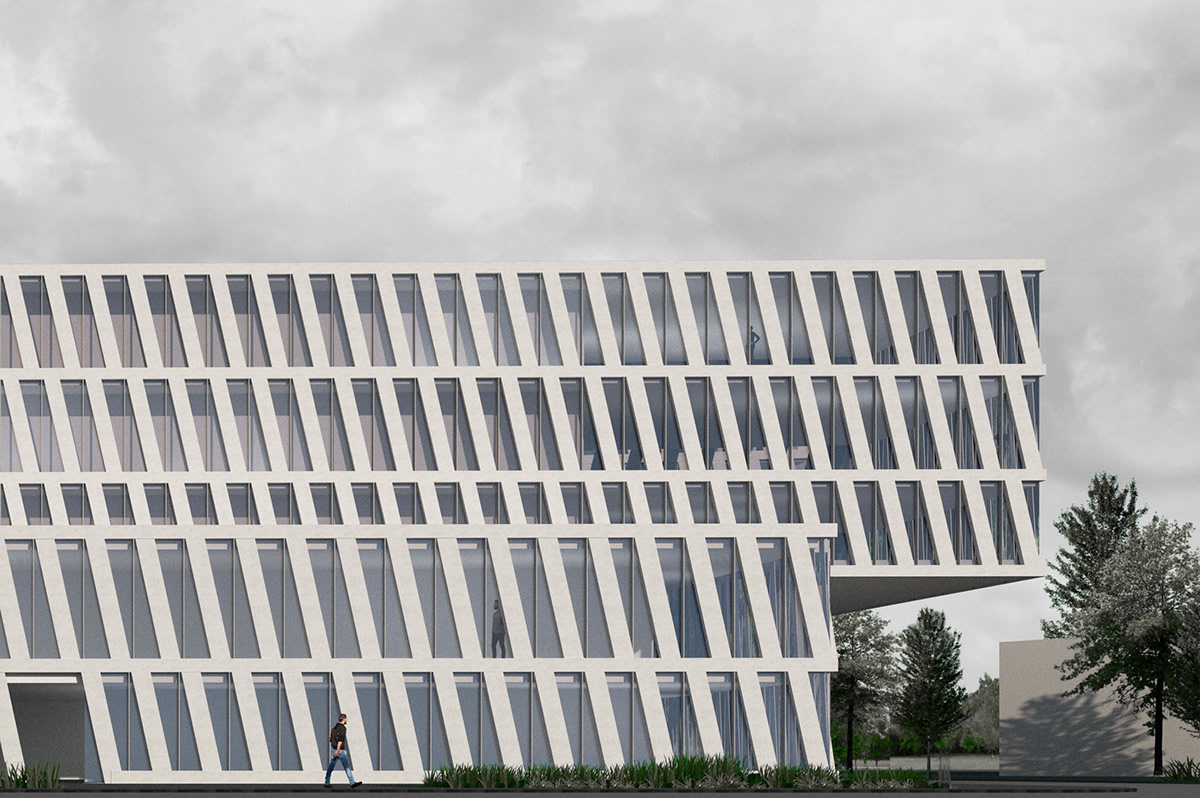 Located in Don Mills, Canada's first corporate suburb, Scarsdale office complex is intended to intensify the use of the site by replacing an under utilized 2-storey structure with a five-storey office and mixed-use building, incorporating warehouse spaces. The massing strategy aims to create a bold presence on Scarsdale Road while maintaining a pedestrian friendly scale- the building steps back above the 2nd floor. The first 2-storey podium contain warehouse space, cafeteria and an integrated parking structure at the rear of the site. Two 3-storey, bar-shaped volumes contain office space rest over the podium and cantilever eastward over an open green space and access road. The cantilever allows for additional usable area while creating a bold presence. Precast concrete panel form 53.6 percent of the exterior envelope reducing heat loss in the winter, glare and heat gain in the summer.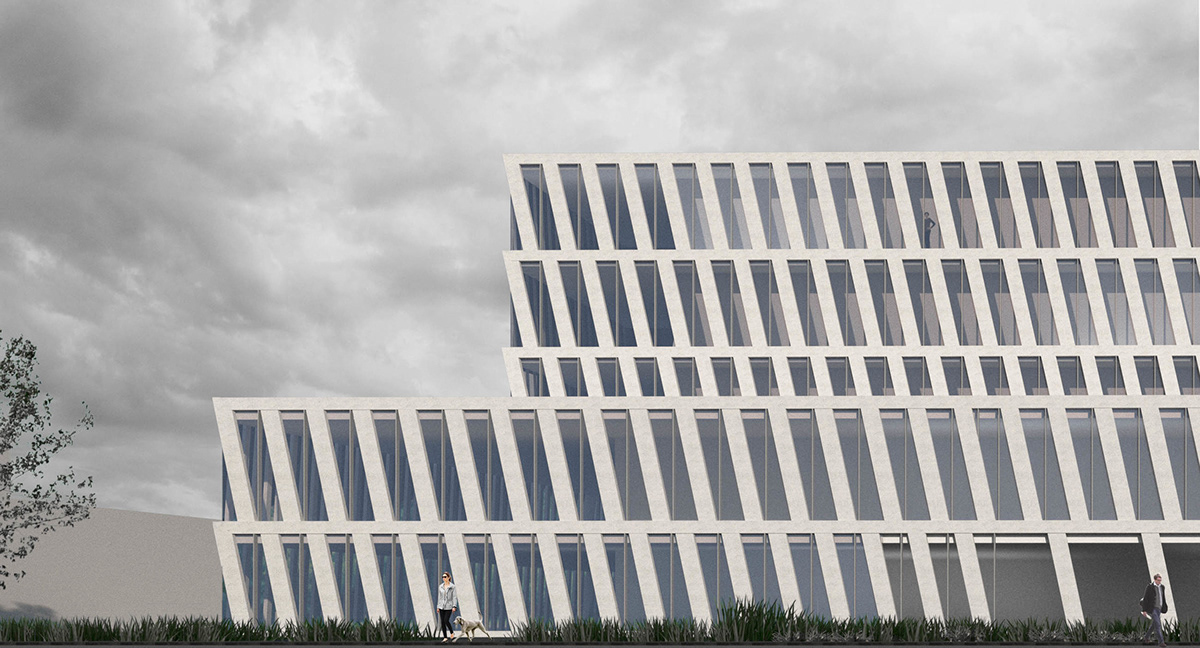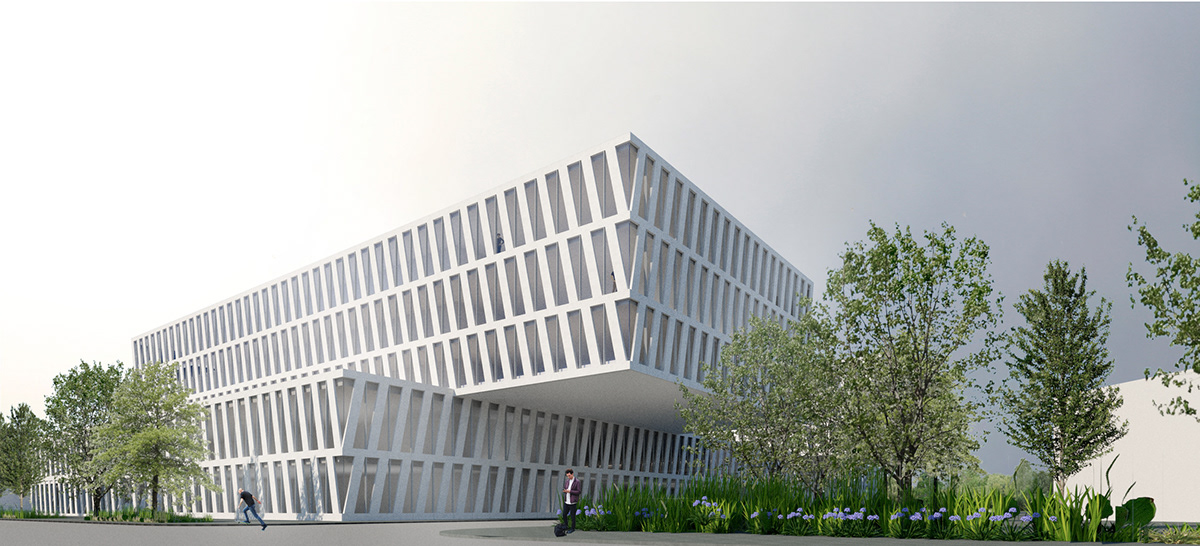 ____


Location: Scarsdale Road, Toronto, Canada.
Program: Office, warehouse, parking and supporting uses.
Size: 230,000 sqm.
Client: Birkshire Axis
Architect: Hout Architecture Inc. Samer Hout Partner in Charge.